English Teaching Jobs in Thailand
A list of English teaching jobs in Thailand
English Teaching Jobs in Thailand
Most English teaching jobs in Thailand are with language centers. See our English language centers section below to find the top schools to work in Thailand. But keep in mind there are also some organizations too, which can help you find employment.
The average salary for English teachers in Thailand is about 31,000 THB. But it can range anywhere from $800 to 1000 USD. Workload and responsibilities are generally higher and you can expect to teach anywhere from 20-25 hours in the classroom per week.
English Schools in Thailand
English Teaching Programs in Thailand
The Thailand – United States Educational Foundation (TUSEF / Fulbright Thailand) administers Fulbright and non-Fulbright educational exchange programs for Thais and Americans with an aim to promote mutual understanding and good wills between the two countries.
CIEE provides you with all the training and support you need to be successful inside and outside the classroom. They also pay you a competitive salary, housing, and immerse yourself in Thai culture through their teaching program in Thailand.
Internships
TEFL internships do all the work for you by setting up affordable accommodation, and work visa/permit, with pre-departure information.  If you want to avoid the hassle and go to Thailand without the headache, here are some of the top internship options to get you started teaching English in Thailand right now.
The TEFL Academy Internships
The TEFL Academy offers a variety of exciting internships for students who are interested in gaining experience in the field of teaching English as a foreign language (TEFL). These internships are available for students who have completed their TEFL certificate programs.
Premier TEFL Internships
Premier TEFL has an internship program that is available worldwide at different times throughout the year. They allow students to learn about the TEFL industry, network with other professionals, and gain skills that will help them succeed in a career as a teacher of English as a foreign language.
The TEFL Institute of Ireland Internships
The TEFL Institute of Ireland offers a variety of internships for students who are interested in gaining experience in the field of teaching. Interns will be fully immersed in the day-to-day operations of an ESL school, gaining valuable insight into the industry in various countries
READ MORE: TEFL Internships: Get Paid with Teaching Experience
Certification
If you're looking to teach English abroad, the first step is to earn a TEFL certificate. A TEFL certificate is an English teaching qualification that focuses on teaching English as a foreign language. It's designed to prepare you to become a more effective teacher while working abroad.

An internationally recognized program with recruitment partners and internships.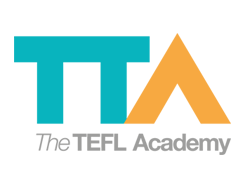 The only certification recognized in both the UK and USA for job opportunities.

An accredited TEFL certificate training institute with virtual and on-site training.