English Teaching Jobs in Korea
A list of English teaching jobs in Korea
Overview
The 3 big options for English teaching jobs in Korea are government programs (EPIK and TaLK), a hagwon/private academy or an internship. No matter which way you decide to go to South Korea, English teaching jobs are very high in demand.
The general requirement to teach English in Korea, is an undergraduate degree (or better), a clean criminal record, and TEFL certification. A typical salary in South Korea is about ₩2,250,000 won or $2,000-3,000 US dollars. Schools are generous for benefits and typically include severance pay, a pension, free airfare, and subsidized housing.
Internships
They say that internships are the no-hassle and easiest way to teach English in Korea. Because not only do you receive teaching placement, but you get your work visa and accommodation set up too. While you work and live in South Korea, you can also earn your TEFL certification and explore the country of South Korea!
Premier TEFL Internship – This is an incredible backdrop for your next adventure, living and working in South Korea as an ESL teacher.
TEFL Institute Internship – This paid internship offers the opportunity of a lifetime with a one-year contract teaching children from elementary to middle school.
Programs
EPIK (English Program in Korea) – The EPIK program is a government placement program in Korean elementary schools, offering you an orientation, a competitive salary, and more vacation days. The downside about EPIK is how challenging it is to get accepted. Not only do you need in-class experience and a letter of recommendation, but it takes up to 6 months to get accepted.
TaLK (Teach and Learn in Korea) – TaLK is a government program aimed at hiring English teachers in rural teaching positions. You need at least 2 years of post-secondary education for a 6-month or full-year contract. Similar to EPIK, you get an orientation, health coverage, accommodation, and an above-average salary.
Schools
Hagwon (English Language School) – A Hagwon is an extracurricular school program for Korean students to improve their English. As an English teacher, work hours are typically mornings, evenings, and weekends. Recruiters help teachers find their landing spot in a Hagwon. Don't forget it's always good to get a recommendation from the current foreign teacher working to know it's a reputable school.
Certification
TEFL certification is meant to help teachers become more proficient teachers abroad. But another hidden advantage of them is that they have partner schools throughout South Korea. Enroll in a TEFL program today, which can help you find English teaching jobs in a reputable school in South Korea.

An internationally recognized program with recruitment partners and internship.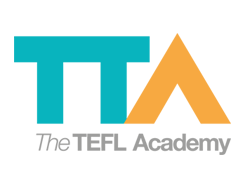 The only certification recognized in both the UK and USA for job opportunities.

An accredited TEFL certificate training institute with virtual and on-site training. .