English Teaching Jobs in Japan
The best English teaching jobs in Japan are with the JET Programme or an Eikaiwa. Here is how to get started for employment in Japan.
Even though Japan is the most sought-after destination for English teachers, there is also a large supply of other types of English teaching jobs in Japan. For example, English language academies (Eikaiwa) are the leading source of English teaching jobs in Japan.
If you want to teach English in Japan, you need an undergraduate degree and a criminal record check. TEFL certification is recommended and you don't need to be a native speaker of English. But there is a bit of an unspoken preference for native speakers.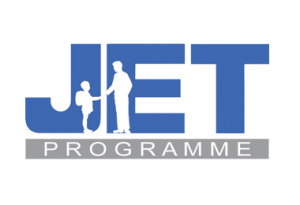 JET Programme – The JET Programme has sent more than 70,000 participants from around the globe. JET hires foreign teachers to work in schools, boards of education, and government offices throughout Japan. The hiring process is rigorous to get accepted. But it's worth the time and effort.
The JET Programme is not an easy program to get accepted in. It's also known for placing foreign teachers in smaller cities and rural areas. First, you need the following requirements to be be considered:
Have a Bachelor's Degree
Be a fluent speaker of English
Be a citizen of the country you are applying from
Eikaiwa – An Eikaiwa is a specialized English Language school for Japanese people who want to improve their English fluency. The job of a foreign language teacher in an Eikaiwa is to interact with students often through conversation and curriculum.
Typically, an Eikaiwa hires foreign teachers year-round and is not as rigorous as the JET Programme. Although it's easier to get a job in an Eikaiwa, it takes time to get a work visa and start teaching. One of the best parts about working for an Eikaiwa is that you can work in larger cities like Tokyo, Yokohama, and Osaka.
Despite the fact we are fluent English speakers, it doesn't mean we are capable of teaching English at a high level. TEFL certification prepares you to teach English abroad. One of the main advantages of earning a TEFL certificate is that they can help find English teaching jobs in Japan for you.