English Teaching Jobs in Italy
A list of English teaching jobs in Italy
English Teaching Jobs in Italy
There's a pretty good market for English language learning in Italy. English teaching jobs in Italy mostly consist of language centers, which are spread out within the country. But there are also paid internship opportunities and the Fulbright program available for English teachers too.
If you want to teach in Italy, you often require a university degree. Employers check if you have TEFL certification, which helps prepare you to teach in a classroom. You can expect to earn in the range of €1000-1200 euros ($1,200-1,500 USD) per month.
English Schools in Italy
The main advantage of language centers is that there are lots to choose from and you can work almost anywhere you want in Italy. Outside of the summer months, these are the peak times that language centers hire English teachers.
Language centers connect English teachers with Italian students who are interested in learning English. Because students can be anywhere between 5 to 60 years old, all classes are different with varying lengths, and levels of difficulty.
English Teaching Programs in Italy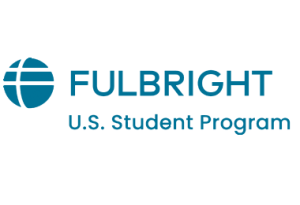 If you are an American, then the Fulbright English Teaching Assistant (ETA) Program might be an ideal choice for you. While being employed as a teaching assistant in an Italian school, ETAs help serves as cultural ambassadors to the United States.
Fulbrighters gain teaching experience by assisting local English teachers in Italian schools. Although you don't have to speak Italian, it is strongly recommended you can at a minimum proficiency level. Unfortunately, you don't get much say in where you will be located and placement is in cities south of Italy.
Internships
When you just want to go to Italy and focus on teaching, we always suggest applying for an internship. This is because it takes care of all the hard work like providing affordable housing, setting up work visas, and finding teaching placement.
The TEFL Academy Internships
The TEFL Academy offers a variety of exciting internships for students who are interested in gaining experience in the field of teaching English as a foreign language (TEFL). These internships are available for students who have completed their TEFL certificate programs.
Premier TEFL Internships
Premier TEFL has an internship program that is available worldwide at different times throughout the year. They allow students to learn about the TEFL industry, network with other professionals, and gain skills that will help them succeed in a career as a teacher of English as a foreign language.
The TEFL Institute of Ireland Internships
The TEFL Institute of Ireland offers a variety of internships for students who are interested in gaining experience in the field of teaching. Interns will be fully immersed in the day-to-day operations of an ESL school, gaining valuable insight into the industry in various countries
READ MORE: TEFL Internships: Get Paid with Teaching Experience
Certification
If you're looking to teach English abroad, the first step is to earn a TEFL certificate. A TEFL certificate is an English teaching qualification that focuses on teaching English as a foreign language. It's designed to prepare you to become a more effective teacher while working abroad.

An internationally recognized program with recruitment partners and internships.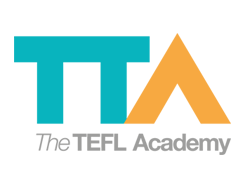 The only certification recognized in both the UK and USA for job opportunities.

An accredited TEFL certificate training institute with virtual and on-site training.