English Teaching Jobs in Italy
There's a pretty good market for English language learning in Italy. English teaching jobs in Italy mostly consist of language centers, which are spread out within the country. But there are also paid internship opportunities and the Fulbright program available for English teachers too.
If you want to teach in Italy, you often require a university degree. Employers check if you have TEFL certification, which helps prepare you to teach in a classroom. You can expect to earn in the range of €1000-1200 euros ($1,200-1,500 USD) per month.
When you just want to go to Italy and focus on teaching, we always suggest applying for an internship. This is because it takes care of all the hard work like providing affordable housing, setting up work visas, and finding teaching placement.
TEFL Institute Internship – The Italy internship program with the TEFL Institute is one of the best options for English teaching jobs in Italy at the moment. To get accepted, you have to apply for it and have all of the eligibility criteria such as a be a native speaker with a high school diploma.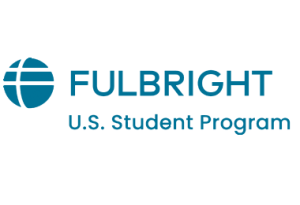 If you are an American, then the Fulbright English Teaching Assistant (ETA) Program might be an ideal choice for you. While being employed as a teaching assistant in an Italian school, ETAs help serve as cultural ambassadors to the United States.
Fulbrighters gain teaching experience by assisting local English teachers in Italian schools. Although you don't have to speak Italian, it is strongly recommended you can at a minimum proficiency level. Unfortunately, you don't get much say in where you will be located and placement is in cities south of Italy.
The main advantage of language centers is that there are lots to choose from and you can work almost anywhere you want in Italy. Outside of the summer months, these are the peak times that language centers hire English teachers.
Language centers connect English teachers with Italian students who are interested in learning English. Because students can be anywhere between 5 to 60 years old, all classes are different with varying lengths, and levels of difficulty.
If you can speak English fluently, it doesn't necessarily mean you can teach English. At a minimum, TEFL certification gives you the basics for planning lessons and then putting what you've learned to practice with a practicum. Outstanding TEFL courses will assist you in getting a job and take care of you upon completion.