English Teaching Jobs in Germany
A list of English teaching jobs in Germany
Overview
English teaching jobs in Germany are mostly freelancing. Unfortunately, this means a lot of schools won't contribute to your pension or health insurance. But on the bright side, you get a bit of freedom for picking clients and a bit more flexibility for workload.
Currently, the job market in Germany is thriving and it's one of the easier EU countries to find work in. On average, freelance English teachers work about 25 hours per week and earn an average monthly salary in the range of €2,000 ($2,400 USD).
Internships
If you're looking for a paid internship, there are options in Germany to teach conversational and recreational learning activities. Besides that, you can earn TEFL certification which provides lifetime value towards your teaching career.
Programs
Fulbright – If you are an American student who wants to teach in Germany, Fulbright might be one of the best opportunities for you to get started. In Germany, placement types range from primary through secondary schools.
DAAD Scholarships – Join the 1,000 foreign students network who come to Germany as foreign-language assistants (FLA). Successful applicant enter host schools and support the local subject-specialist teachers in their native languages.
Schools
As demand for young learners and business English is high in Germany, you can expect to have students at all different ages and proficiency. German students are known to focus on grammar so you should brush up on these skills before entering a classroom. In general, students are motivated to learn and already have a high level of English.
If you don't want to work in a language center, the alternative is working in an international school. But the typical requirement is that you must already be qualified as a primary or secondary teacher in your home country with at least two years of experience. In terms of salaries, international schools offer the highest pay along with university English teaching jobs in Germany.
Certification
If you can speak English fluently, it doesn't necessarily mean you can teach English. At a minimum, TEFL certification gives you the basics for planning lessons and then putting what you've learned to practice with a practicum. Outstanding TEFL courses will assist you in getting a job and take care of you upon completion.

An internationally recognized program with recruitment partners and internship.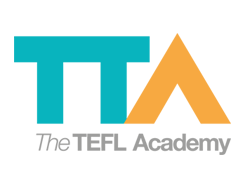 The only certification recognized in both the UK and USA for job opportunities.

An accredited TEFL certificate training institute with virtual and on-site training. .