English Teaching Jobs in France
Although there is high demand for English teachers in France, it's not easy finding employment through job boards without knowing where to search. France just doesn't use online recruitment as effectively as other places. But there are still plenty of opportunities to work actually in private work, schools, and in-house companies.
France is a competitive market for English teachers. Two of the best options for jobs are the TAPIF program and working in an English language center. If you're already living in France, the Pôle Emploi is also extremely useful for finding English teaching jobs in France.
If you're a bit nervous about traveling abroad, we recommend to start with an internship program because it takes all the hassle and time of getting set up. They help you set up affordable accommodation, get your work visa/permit in order, and includes pre-departure information. Most importantly, it helps you focus on getting started to teach English in France.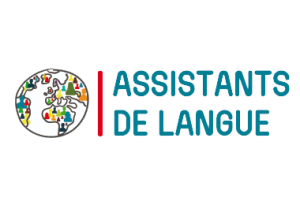 Teaching Assistant Program In France (TAPIF) – If you're American or Canadian, one of the most popular programs to teach English in France is TAPIF (Teaching Assistant Program in France). Every year, over 1,500 applicants get accepted and take part in this program.
TAPIF offers you the opportunity to work in France for 7 months, teaching English to French students of all ages in public schools across all regions of metropolitan France. Take part in this wonderful cultural exchange opportunity between France and the United States.
France is a competitive market for English teachers. Although January and September are peak hiring schools, French language schools hire English teachers year-round. Here are some of the top English teaching jobs in France for language schools.
A lot of schools in France look for TEFL or CELTA certification before they consider hiring teachers. Without TEFL certification, you miss out on an opportunity to be better prepared teaching abroad with lesson planning and a teacher practicum. But one of the biggest advantages is that TEFL providers have partnered with schools in France to help find English teaching jobs for you.