English Teaching Jobs in China
The biggest provider of English teaching jobs in China are language centers. They account for the bulk of English teacher employment in China because there's not a lot of opportunities finding government programs. But the most desirable jobs are in public schools because you get more vacation time and a higher salary.
Salaries are competitive in China with an average monthly pay of about 12,000 RMB ($1,000 – 2,500 US), often coming with generous welcome packages. For example, Chinese schools usually provide benefits like subsidized housing, airfare coverage, and contract completion bonuses.
When you just want to go to China and focus on teaching, we always suggest applying for an internship. This is because it takes care of all the hard work like finding housing, setting up work visas, and of course, setting you up with teaching placement.
Premier TEFL Internship – This is an opportunity for you get paid teaching English in China without a degree necessary.
TEFL Institute Internship – This internship program gives you everything you need like a monthly allowance, accommodation, airport pickup, 4-day orientation, and completion bonus.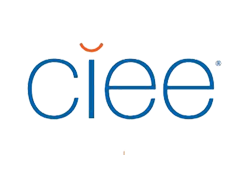 CIEE – The Council On International Educational Exchange (CIEE) is a non-profit intercultural exchange and non-governmental organization. As part of the CIEE, teachers are given the opportunity to teach abroad in a variety of different countries and cultures around the world.
One of their most sough-after programs is to work in the public school system in China through CIEE. CIEE makes overwhelming difficult processes of teaching abroad more manageable by giving step-by-step instructions how to do everything. For example, CIEE helps applicants apply for a work visa and find placement in schools abroad.
The main advantage of language centers is that there are lots to choose from in China. Literally, there are thousands of English language training centers for before and after school learning. In China, the aim of these schools is to increase fluency through English conversation with foreign teachers.
Language centers connect English teachers with Chinese students who are interested in learning English. Because students can be anywhere between 5 to 60 years old, all classes are different with varying lengths, and levels of difficulty. In China, teachers work 20-30 hours a week on average during evenings and weekends.
If you can speak English fluently, it doesn't necessarily mean you can teach English. At a minimum, TEFL certification gives you the basics for planning lessons and then putting what you've learned to practice with a practicum. Outstanding TEFL courses will assist you in getting a job and take care of you upon completion.