English Teaching Jobs in China
A list of English teaching jobs in China
English Teaching Jobs in China
The biggest provider of English teaching jobs in China is language centers. They account for the bulk of English teacher employment in China because there are not a lot of opportunities to find government programs. But the most desirable jobs are in public schools because you get more vacation time and a higher salary.
Salaries are competitive in China with an average monthly pay of about 12,000 RMB ($1,000 – 2,500 US), often coming with generous welcome packages. For example, Chinese schools usually provide benefits like subsidized housing, airfare coverage, and contract completion bonuses.
English Teaching Programs in China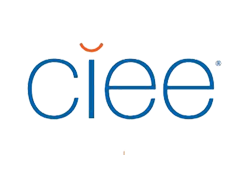 The Council On International Educational Exchange (CIEE) is a non-profit intercultural exchange and non-governmental organization. As part of the CIEE, teachers are given the opportunity to teach abroad in a variety of different countries and cultures around the world.
One of their most sought-after programs is to work in the public school system in China through CIEE. CIEE makes the overwhelming difficult processes of teaching abroad more manageable by giving step-by-step instructions on how to do everything. For example, CIEE helps applicants apply for a work visa and find placement in schools abroad.
Internships
Internships are considered the best way to gain real-world experience and knowledge in teaching English abroad in various countries around the world.
The TEFL Academy Internships
The TEFL Academy offers a variety of exciting internships for students who are interested in gaining experience in the field of teaching English as a foreign language (TEFL). These internships are available for students who have completed their TEFL certificate programs.
Premier TEFL Internships
Premier TEFL has an internship program that is available worldwide at different times throughout the year. They allow students to learn about the TEFL industry, network with other professionals, and gain skills that will help them succeed in a career as a teacher of English as a foreign language.
The TEFL Institute of Ireland Internships
The TEFL Institute of Ireland offers a variety of internships for students who are interested in gaining experience in the field of teaching. Interns will be fully immersed in the day-to-day operations of an ESL school, gaining valuable insight into the industry in various countries
READ MORE: TEFL Internships: Get Paid with Teaching Experience
Certification
If you're looking to teach English abroad, the first step is to earn a TEFL certificate. A TEFL certificate is an English teaching qualification that focuses on teaching English as a foreign language. It's designed to prepare you to become a more effective teacher while working abroad.

An internationally recognized program with recruitment partners and internships.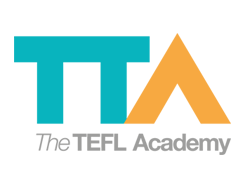 The only certification recognized in both the UK and USA for job opportunities.

An accredited TEFL certificate training institute with virtual and on-site training.